Ism Malayalam
Even though we all learn to write and read Malayalam, in a time when we are forgetting to read and type information in Malayalam, where the need for ISM Malayalam typing software comes into existence.
No matter how much you speak English, we think it's in our mother tongue.
Is it necessary to translate those thoughts into another language? Absolutely not. Such thinking is behind the origins of the community.
May our mother language Malayalam be dedicated to all those who love the Malayalam language rich in pure relations and unique vocabulary with many languages.
For anyone who loves ISM Malayalam and loves to share their thoughts by starting typing faster, this article may be a relief for them.
This ISM Malayalam Typing Software work the Same As Manglish Typing Software because It also converts your English text to Malayalam Text.
Introduction of ISM Malayalam
ISM Malayalam is Basic Addition to the Popular ISM Product from GIST Research Labs. This ISM Malayalam is very easy to type any Indian Language on our Computer.
This ISM Malayalam Software consists of aesthetic Indian language fonts and tools that you require to start working with Indian Languages on computers and then use this Ism Software.
Ism Malayalam Typing Software Free Download is Developed for Indian Languages Typing with the help of this tool users can type very easily official Indian languages which also include Arabic languages like Urdu, Sindhi, and Kashmiri. ISM Basic supports UNICODE and Enhanced INSCRIPT keyboard layout.
Short Intro About ISM Software
You are looking on the Internet for ISM Software for Windows.
So I will present a very amazing application for Indian users to type fonts in their mother language with up to 5 languages support.
I will Present ISM Software with the Latest Version for Windows Operating System.
This is the true type of Font Program that supports almost 5 Indians Languages and which MS office supported in 2003, 2005, 2007, and others.
The Steps to install ISM Software are a little bit tricky many of you may not be able to install it, or may not be able to use it after installation.
Technical Specification of Ism Malayalam
These are the Technical Specifications of Ism Malayalam Software please read them before downloading.
| | |
| --- | --- |
| File Name | Winkbmgr.exe |
| File Size | 2.61 MB |
| Variant | 32 bit (*86) / 64 bit (*64) |
| File Version | 3.0 |
| Total Fonts | 6 Default Fonts |
How to Type in ISM Malayalam Keyboard
ISM Malayalam Keyboard Anyone can type if you know the usual typing and essential basics in the Malayalam language.
It is almost like writing in English.
But sometimes you just have to use uppercase and lowercase letters conveniently.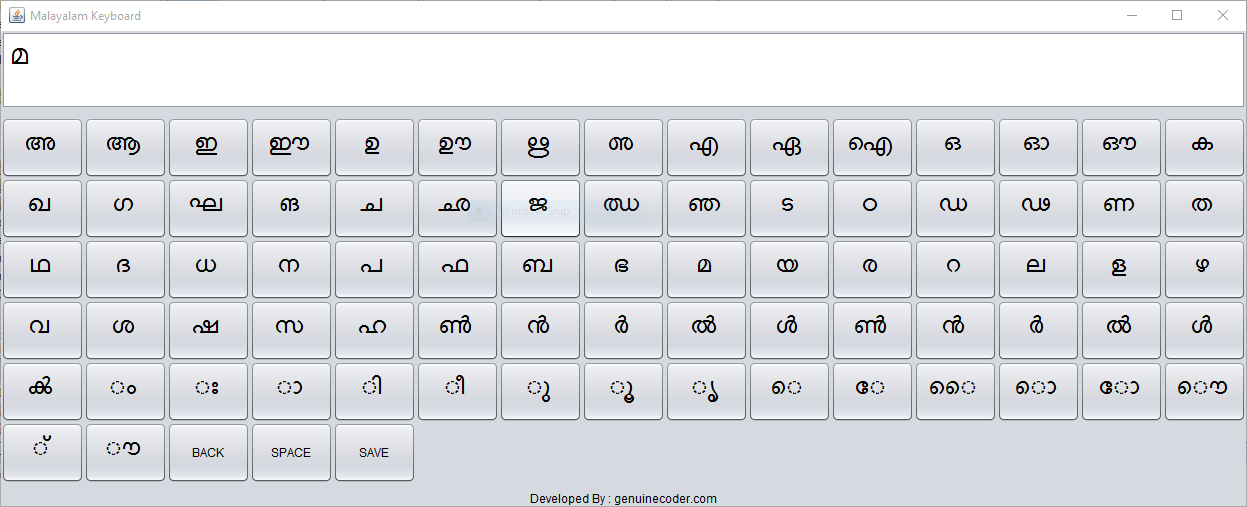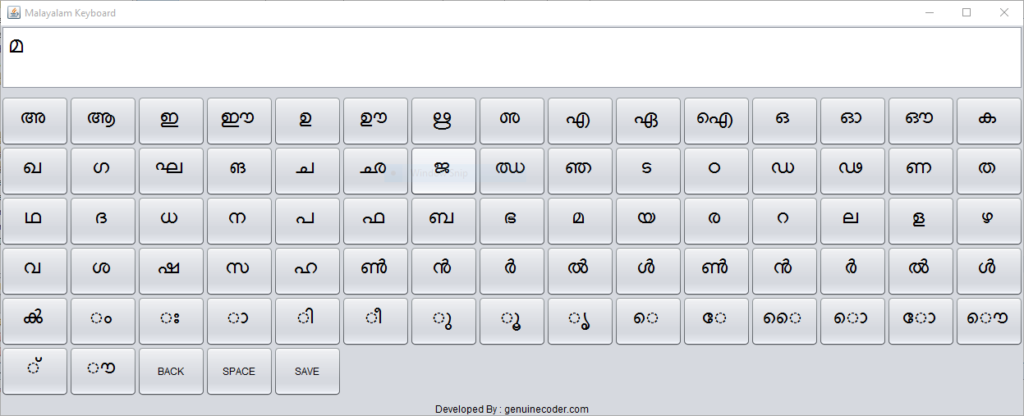 Let us see how to type in Malayalam.
Typing in Malayalam is an easy way to learn with a little patience. There are only three things to start in Malayalam Typing.
1. A Malayalam Unicode font:
You can read the Malayala Ulla Va only in any of the Unicode fonts, such as Anjali, and Pleiades. If you can read this text clearly the computer you are using has a Malayalam Unicode font.
Anjali's here though It is highly desirable to have the given version. ISM Malayalam typing software is free to download and save in the font folder on your computer.
2. A software that makes typing in English into Malayalam:
English to Malayalam typing is possible in two ways. You don't need to install anything on your system to type in Malayalam in the first place. A second way to do this is to install software on your system, such as typing in Malayalam. Here Download Ism Malayalam Typing comes to light.
3. A little patience:
In the early days, typing in Malayalam can be a little difficult. But if you try again and again and again, you can remember how to type each letter in Malayalam by using the effective software on your computer.
Currently, there are many typing software available in this market to write one of the popular Indian languages, Malayalam.
As we know, this specific language typing software provides the user to experience the specific language keyboard in which each key on the ISM Malayalam Keyboard is assigned with specific letters of the particular desired language.
Actually, we are here to read an overview of ISM Malayalam typing software free download that may include its introduction, features, best alternative, and comparison if possible.
Discussing the ISM Malayalam, we should know that this software is widely used by many institutions in Kerala to fulfill their need to write in Malayalam on their computing device.
But initially, this software is typical enough to install and learn the use and layout of the keys provided to start typing in Malayalam.
ISM Malayalam Keyboard Download
Most people think about how I can Download the Keyboard in Malayalam Typing Software ism. So listen to this Software is getting a free Keyboard for typing you have no other keyboard needed for ism Malayalam Typing. If you think of ISM Malayalam Keyboard Download so please don't download any keyboard this software gets a free Keyboard and also they work on their own device keyboard. You need only high skill of typing speed not needs any ism Malayalam typing keyboard.
Key Features of ISM Malayalam
These are some special Key features of ISM Malayalam please read all important features before downloading.
You can always download and install this ISM Malayalam Typing Software on your computer, you don't need to bother with the internet to get this software run.
The software consists of several options for a keyboard that you can type with any keyboard you want.
On-the-fly assistance is available for suggesting the right word to you.
Auto-completion feature available for faster work.
Obviously, it's free to use.
Support for popular script-specific keyboards layouts.
Allows typing of new UNICODE value of Rupee Symbol.
Enables creation of Indian language content using Windows-based applications.
Supports UNICODE data and Open Type Fonts.
The facility of Phonetic Keyboard.
Help with common keyboard layouts unique to the script, such as typewriter.
Users are familiar with the English keyboard with Simple Phonetic typing.
UNICODE sorting of data in Excel, Calc by macros.
ISM Malayalam developed the Malayalam typing software specially developed with the huge demand and opportunity in the market.
Other Features
These tools consist of Malayalam typing software that helps you write Malayalam documents quickly and easily with 100% accuracy on your computer.
You can easily and efficiently type in English ISM Malayalam Keyboard tool key codes by clicking on the keyboard and clicking on the ISM Malayalam Typing Software screen with the mouse.
ISM Malayalam allows you to write Malayalam directly to any of your working spaces. Writing and editing articles can also be done using this ISM Software in the Input Method Editor mode.
Microsoft Indic Language Input Tools For Indian Language
Typing in Malayalam can be done conveniently by clicking the mouse and easy-to-locate Malayalam letter buttons on the computer screen or by using the keyboard with the help of easy-to-remember ENGLISH ISM KEY CODES, which when pronounced sounds like Malayalam Letters.
Ism Malayalam Typing Software Free Download
If you think of ISM Malayalam Typing Software Free Download so I will give you some download links of ISM Malayalam Software please check and download ISM Malayalam software for windows.
This software work only with windows, not MacOS so if your windows user then click the download button for downloading and follow the install instruction below list.
STEP#1 – Download "ISM Malayalam" from the link provided below.
STEP#2 – A setup or Compressed File will be downloaded, then "Extract" the file if necessary, using any file extractor tool, for instance, WinRAR.
STEP#3 – After separating the "Extracted File" you will discover the setup file there.
STEP#4 – Double-click the Configurated setup file now that the "Installation" of the software will start on your computer.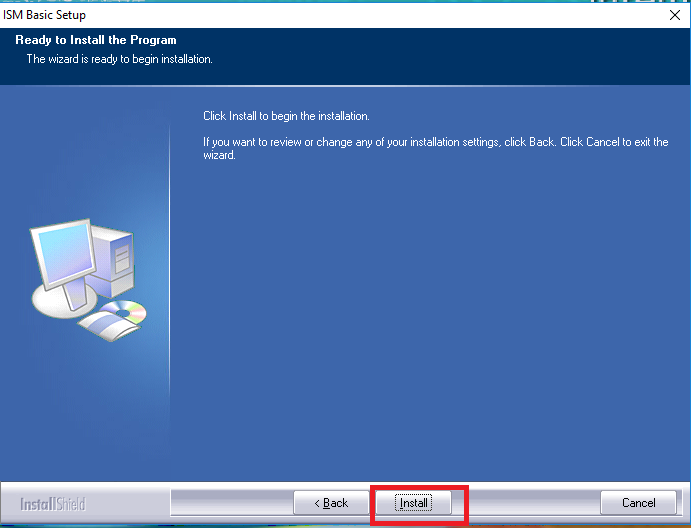 STEP#5 – After "Successfully Installing" the software you need to configure it to start typing in Malayalam.
Be aware that this Ism Malayalam software is typical enough to install and learn the usage and layout of the functions provided to start typing in Malayalam.
How to Configuring ISM Software
After downloading & Installing ISM Software Configuring is the Most Important so This Reason I will share Some points that help in configuring this Software.
Step#1 – Open ISM Software
Step#2 – Click on Script Tab and Choose Malayalam
Step#3 – Choose a Hyphenation in Setting
Step#4 – Select Caps Lock in In-script to English Switch
Step#5 – Select In-script as the Keyboard layout
After configuring ISM Malayalam open 'MS word' Select an ML-TT Malayalam font and then press the Caps Lock button. It will enable Malayalam typing.
Check Here – Azure Certification
ISM Malayalam Keyboard Layout
ISM Malayalam keyboard layout consists of a transliteration keyboard for writing English using a script. Transliteration is the practice of writing a non-English language using symbols and letters on the English keyboard.
Characters or letters in a script are converted to desired letters in the default keyboard.
There are many types of transliteration software used to write Malayalam on the computer using the English keyboard layout, one of the popular software is ISM Software.
If you are familiar with the regular keyboard layout then you will also become familiar with the ISM Malayalam layout. You can either opt for transliteration or Inscript to type in Malayalam.
ISM Malayalam Features
I have shear ISM Malayalam Features please read all features before downloading.
This software enables typing in Multi-Language for Example – Bangla, Boro, Dogri, Gujarati, Hindi, Kannada, Kashmiri, etc.
Software support Unicode & Open Type data.
This software is used in the online web browser to support all applications like email, chatting, searching, etc.
Enables creation of Indian language content using Windows-based applications.
This software allows typing of the new UNICODE value of the Rupee Symbol.
In this software Phonetic typing support users comfortable with the English keyboard.
ISM Download script-specific keyboard layouts like Typewriter.
ISM Software Font
You need to have proper Unicode ISM Software fonts on your computer to read the Malayalam script properly and effectively in this software.
Almost all major operating systems have included ISM Malayalam fonts in their latest versions,
but more and more good fonts are available for free to download and add to ISM Malayalam typing software to fulfill your requirements and start typing Malayalam effectively.
As we discussed above, writing in Malayalam requires writing software that encrypts the Malayalam characters in Unicode, which is the global language script.
Malayalam can be typed in both Transliteration and Inscript. If you have Inspirit Typing, it is best to type Malayalam using the Inscript Keyboard on almost all operating systems.
How to Install ISM Malayalam Fonts
If you think to download ISM Malayalam Software and after download, you think to Install Ism Fonts for Use follow the below Steps.
Step #1 – Download the Malayalam Fonts from Upper Download Link.
Step#2 – Extract the .rar file and copy the given font files.
Step#3 – Now open Control Panel > Appearance and Personalization.
Step#4 – After clicking the Appearance and Personalization file click on the Fonts folder.
Step#5 – Then paste the copied Malayalam fonts into this folder.
After Follow All Steps your Ism Malayalam Font activates in your Ms. Word File you can easily Convert Any Text into Malayalam Text.
ISM Malayalam Typing Software Update
So Many New Updates Are Available in ISM Malayalam Typing Software.
It's available to download in 32-bit and 64-bit Windows Versions.
No need to use crack software.
ISM Basic is having a new user interface.
ISM Indian language support.
It also has a screen keyboard layout.
FAQs – Download Ism Malayalam Typing Software
Some Important Questions about ISM Malayalam with Answers.
Question – How do I use ISM in Word?

Answer – New Update provide new function for typing in MS Word.
Question – How can I type Malayalam in computer?

Answer – Use ISM Malayalam Software for Typing Malayalam Language in Computer.
Question – How can I type Malayalam in MS Word 2007?

Answer – It's Simple because ISM New Update Provide Typing in MS Word All version.
Question – What is meant by enable ism?

Answer – enable ISM enables and disables SAP ASE to use integrated service management (ISM) on the Solaris platform.
Question – What is ISM publisher?

Answer – ISM Publisher is a word processing application that comprises ISM Malayalam Office. 3.3 (186 votes) 6.0 (See all) Microsoft.
Question – What is ISM mean in slang?

Answer – It Still Moves (My Morning Jacket album)
Question – What does ISM mean in religion?

Answer – It means "taking side with" or "imitation of", and is often used to describe philosophies, theories, religions, social movements, artistic movements, and behaviors.
Question – How do I use ISM software?

Answer – On right-clicking the ISM Software icon from the system tray will open the settings menu from where the ISM settings like Open ISM, Enable/Disable, Keyboard Type, Language, Switch key, Font Type, and Exit ISM could be changed.
Question – How do I download ISM software?

Answer – The first one is simple, just extract the file anywhere and run the application. The second and third file is installing software, download the exact type of ISM Software on the basis of your system configuration.
Question – What is an ISM publisher?

Answer – ISM Publisher is a word processing application that comprises ISM Malayalam Office. 3.3.
Question – How do I open an ISM file?

Answer – Ism file is created when you are using Install Shield, just after the second capture. So if Install shield is installed on your system, and you double click on that ism file it will open and after that you can build and create the ISM file.
Question – How do you add ISM in Word?

Answer – The suffix ism is always added to the end of a noun and a word with a –ism suffix is also always a noun.
Question – What is ISM in the computer?

Answer – ISM from C-DAC GIST is the acronym for Intelligent Script Manager. ISM Malayalam Basic is the latest addition to the popular family of ISM products from GIST Research Labs. Using ISM Basic is the easiest way to get started with Indian languages on your personal computer.
Why it's Important
Friends Malayalam is a language that is spoken and written in a limited area. This language is used in the South of India, due to which the people of the North, East, and West are quite unhappy to understand and write this language.
For this reason, this ISM software is used to convert the English language into the Malayalam language. So that any new person who goes to this area for the first time has no problem in writing notes in that language.
Although this software is mostly used for office work, in today's time, most people are using it in their lives. And This software work also the same as Manglish to Malayalam software and I covered this topic in our Article.
The most craze to use it is because this software is completely free and runs offline. For this reason, everyone wants to do this Ism Malayalam Typing Software.
Conclusion
In conclusion, we would like to say that Ism typing software is the best way to type in Malayalam. You can use it for FREE and there is no need to download it. Just follow the simple steps given above and you will be able to type in Malayalam within minutes. We hope you enjoyed reading this article and please share it with your friends if you found it useful.