Hindi Toolkit
After English, Hindi is one of the most used languages for commuters in India. It has been also seen that millions of uses are found for Hindi Typing on Windows. If you are involved in this work as well then you must be looking for a tool for Hindi Typing. Well, let me introduce you to Hindi Toolkit.
This is a very well-known Hindi Typing tool available for Windows.
Hindi typing is very beneficial and can use for various purposes. This is an all-in-one tool developed for Windows users and available on the internet. The straightforward installer allows you to type Hindi fonts from a regular QWERTY keyboard.
Well, in this post you will read a complete review of the Hindi Toolkit.
Here I will discuss the working and key features of this amazing tool. Also, you can also download the latest version of this tool from this post.
So, let's get started with our topic.
Introduction of Hindi Toolkit
As I mentioned, this is a Windows-based program developed by a known Indian Software developer for the purpose of Hindi typing. The major role of the Hindi Toolkit is to convert English typing into Hindi typing on different windows software.
But with this functioning, the software offers several more tools.
Another reason to use this tool over any other program is the software provides a number of amazing fonts as well. While using the tool on your PC you will experience a variety of classic as well as fancy fonts in it.
It has supported by Google and Microsoft both.
The latest version of the Hindi Toolkit is available for Windows 7, Windows 8, as well as for Windows. I will also discuss its android version in a while.
Hindi typists, who are looking for a typing tool, must download this one.
The software also provides a thirty-day free-of-cost trial for its premium features. Users can either work with the regular mode or direct buy the exclusive version of this program.
You can Hindi Toolkit Download the free version from this post.
Working on Hindi Toolkit
Being a Windows typist, you must be familiar with language converters. Hindi Toolkit holds very straightforward working but significant tools.
Traditional systems hold functions similar to this software.
If you type Hindi regularly on Windows then you must be aware that the computer has by default Kurti Dev Font. This font is very common and old as well. This is the main reason why users are not able to create unique and attractive content.
However, Hindi Toolkit has solved this problem.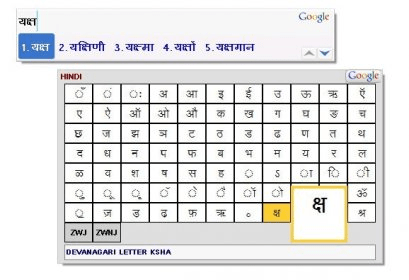 This version is available for Windows and it does not only limit to one font. There are many useful-known Hindi fonts present in this program including the Kruti-Dev.
You can use various fonts for different purposes.
I will recommend using classic fonts if you are involved in some formal work. Also, fancy fonts are available as well for attractive content writing.
You will read more about its key features in a while.
Today, more than 5 million users have this program in their regular use.
Systems for Hindi Toolkit
You might have used various tools for the Hindi typing purpose and must wonder how this one is different from others. Well, there are various reasons for it.
As the software comes with a user-friendly interface it makes usage pretty easy.
The performance of the software is very modest. When you type any English alphabet, it changes it to a Hindi character. The best part is, you don't need to install or add any secondary keyboard. Use can type the content from a regular English keyboard.
It maintains typing speed and accuracy.
For mobile phone users, there is a version of the Hindi Toolkit available on the internet that can be downloaded and installed on android smartphones.
This version helps to communicate in the Hindi language and can use on different platforms.
The key features of the Hindi Toolkit
I have already used this Hindi Toolkit and found it very useful for Hindi typing purposes. While using this tool you will experience some of the features listed below.
Primary, Hindi Toolkit is an all-in-one Hindi typing tool for Windows.
This tool allows users to type fast and accurately Hindi language on a computer.
Users can use this tool without any more keyboard layouts.
Users can use this tool on a regular English QWERTY keyboard.
The software is trusted and authentic.
There are millions of users all over the country.
It is a very useful tool for Hindi typing practice.
Users can use it on both Windows as well as on Android.
The software holds a number of attractive fonts.
The fonts can be used by different users for different purposes.
This tool is available on the internet.
Users can download and install the tool for free.
Follow These Steps to Hindi Toolkit Download
The latest version of this amazing tool can be Hindi Toolkit Download easily. I have shared it below and you can install the program by following these steps. Hindi typing users can Hindi Toolkit Download for Windows 7, Windows 8, as well as for Windows 10.
Also, this Hindi Toolkit Download is available for both 32 Bit and 64 Bit processors.

Step#1 – Click on the DOWNLOAD Button.
Step#2 – Search for the set-up file.
Step#3 – Download the set-up file.
Step#4 – Open the set-up file.
Step#5 – Click on the install button.
Step#6 – Complete the installation.
Step#7 – Once done, open any typing app.
Step#8 – Hindi Toolkit will be there with Hindi fonts.
Note – If you Face any Issue on Downloading Hindi Toolkit. Watch Below Video They Will Help in installing.
Conclusion
This was my review of the Hindi Toolkit.
Hope you have found this review useful! I have listed most of the necessary details in this review.
I have shared a link to download this tool and you can install it for free as well. The best part about this tool is that it is available on the intendant and there is no need to buy any premium or paid version.
So, the software is very useful for Hindi typing and currently high in demand.
Thousands of regular users are joining this software for versatile purposes. It is a key tool for Hindi typing preparation.
Thus Hindi Toolkit Download Now! Also Check this software Akruti 7.0 & Safran Morpho MSO 1300 e2 Driver.
In conclusion, you can share your views in the comment section.