Sketch Bomber
Do you love to prank others? If yes then you must know about the Sketch Bomber application for android. This application has become very popular nowadays and thousands of users are using the application to prank others in a creative way. Read for more.
Pranking is something we all enjoy. People are becoming crazy about pranks and trying new ways regularly. Are you also a fan of pranking others? Then you should check this post.
We are going to talk about a new way to prank using Spam SMS!
Now, with one click you can prank your friends and family members by sending them unlimited spam SMS. This technique is very new and makes the whole process enjoyable.
This pranking technique does not harm others.
So in this post, you will read about a popular application for sending unlimited spam SMS and that is Sketch Bomber. This app has a very high demand and daily thousands of people are downloading it to prank others. Thus, read this post completely to know about it more.
What is Sketch Bomber?
If you want to download a prank app that will send spam messages to your friends and family, then SKTech bomber is an excellent choice. It is available for Android devices and has a user-friendly interface.
Also, it is free on most devices and is updated regularly by its developer.
SMS bombing has become quite popular in recent years, as it allows you to send unlimited text messages to any phone number. This is great for pranking or sending group messages, but it's also a concern that this application could be used to spam or steal personal information from other people.
SKTech Bomber is a popular Android app that allows you to send unlimited messages to any Indian number. It also has a call bombing feature that makes spam calls to victims.
To install sketch bomber, first, you'll need to make sure that you have an Action device with a 4.4+ version or higher. We will discuss installing and downloading features in a while.
If you're worried that others may use Sktech Bomber to spam your number, you can use a number-protection feature. The sketch bomber app has an integrated function that allows you to add your phone number to a safe list.
Sketch bomber is an excellent option for pranking and group messages, but it's also incredibly dangerous. It's best to avoid using it on anyone you don't know. If you're not careful, you could end up in legal trouble.
Also, Check our previous article Turbo Bomber Apk & Call Blast Apk.
Why this Sketch Bomber is interesting?
There are hundreds of applications available for pranks, so why Sketch Bomber is so high in demand? Well, the attractive and interesting features make everyone download and start using this application. This got possible from some features of the app like:
Unlimited Spam SMS
The most important feature of this application is, it allows users to send unlimited spam SMS without any restrictions. This is very helpful for users because they do not need to send an again and again single SMS. All you have to set is the limit of SMS and it will start sending them.
No Need to Register
Another useful feature that plays important role in the application is, there is no need to register the application. This means you do not need a phone number or email ID. Just enter your name and phone number to prank others.
Full Contact Access
To use this application you have to give full contact access to the application. By this, you can enter others' numbers manually or directly select their number from your contact list. Next, you have to select the limit of spam SMS and then start bombing their number.
Block Other Numbers
This feature will help you from getting pranked. When you use this application, others may also prank you by sending spam SMS. You can use this feature where it blocks other numbers to prank you This feature is available on the application only.
Free Application
This app is not available on the Google Play Store, but you can download it from other websites. The best part about the app is it is completely free to download and use. So, you do not need to buy any feature or tool to prank others.
App Details for Sketch Bomber
All Technical Details of Sketch Bomber are available here.
Android Version: 4.4 or above
Category: Prank Bombing App
Key Feature: Unlimited Spam SMS Bombing
How to Sketch Bomber Apk Download on Android?
We hope you have found the features and usage of this application interesting. As the app allows you to prank others in a very unique way, you must download and try it for free.
So, if you are interested in downloading and using the application then follow the steps:

The application is not available on the Google Play Store.
You have to download the application from Google Chrome.
Search for Sketch Bomber APK on Google.
Click on the first or second website.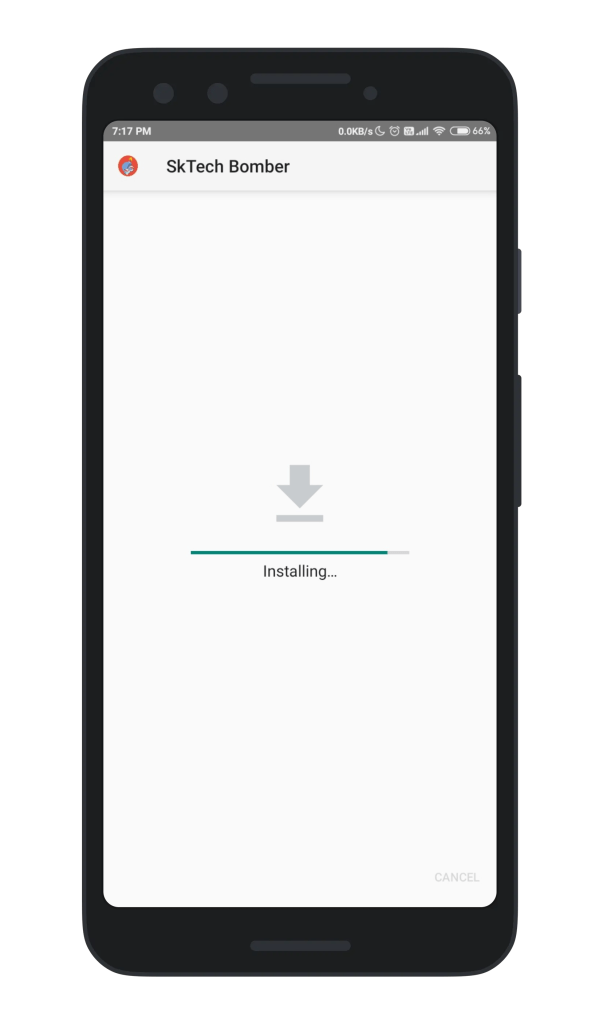 Now, you have to check the device requirements.
Then click on the available button DOWNLOAD.
Allow the set-up file to get downloaded.
With this, you have completed the downloading process.
How to Install Sketch Bomber?
Now that you have the latest version of the application, it's time to install it on the phone.
Follow the steps to install this application:
Firstly, uninstall the old or any other version of the bombing application.
And download the file from the above steps.
Open the File Folder on your phone.
Click on the downloaded file or APK file.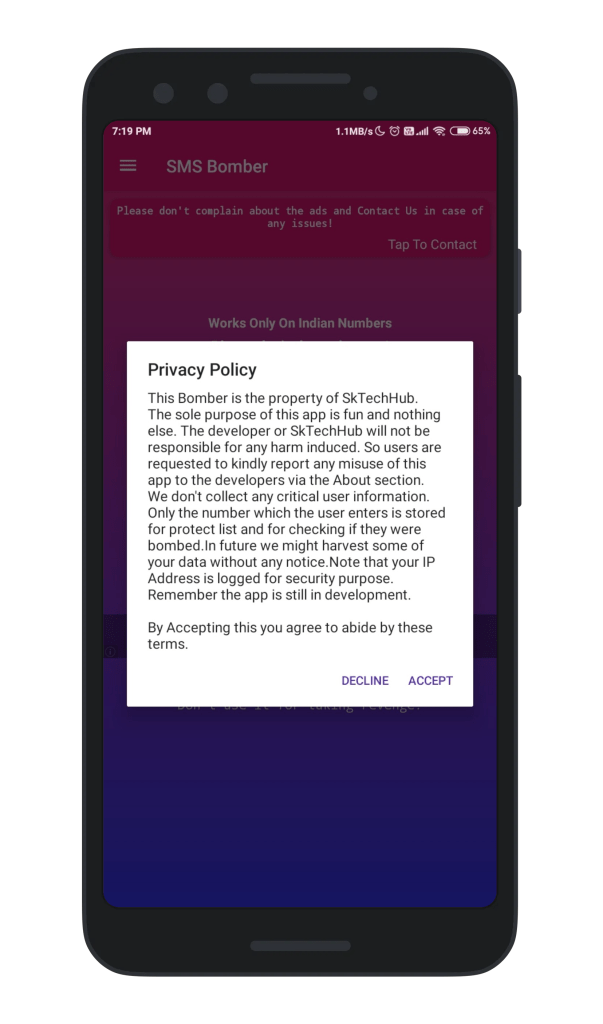 You have to allow the application to install on your phone.
Click on the Install button.
With this, you have completed the installation process.
Conclusion
We hope you have found our guide useful! What are you waiting for? The app is available for free so follow the steps and download it now. Start pranking others with the app now! This post will be updated soon. Share your views in the comment section.