Airtel TV Software – If you want to play live TV in computer , then you have come to the right place, today we will talk about how to watch live TV in this post . Due to the fast and cheap internet , you can now watch live TV with the help of internet . Earlier you had to take the set top box but now it is not so.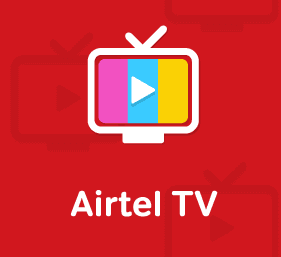 Now almost everyone has a smart TV and computer on which you can watch live TV for free with the help of internet without DTH.
In this post, you will be told about Airtel TV software free download for pc and brief information about Airtel TV in which you will be able to watch live TV on any of your devices like laptop and PC or computer.
Airtel TV Software
In the Airtel Internet TV software you get over 10,000 movies and more than 375 live TVs in multiple Indian languages ​​(Indian languages). In addition to Hindi, you get the benefit of movies and TV shows, web series and live TV channels in English, Bhojpuri, Punjabi, Telugu, Tamil, Bengali and Marathi languages.
The company has rebranded its Airtel TV Apk to Airtel Xstream. This software has been upgraded for both Mobile and Desktop users. In this TV software you get the experience of over 350 free live TV streaming.
Key Features
Currently Airtel is offering 375 channels on its software. It also includes channels like News, Sports and entertainment.
You can watch all the shows in Airtel TV channels.
Play / pause live running channels to watch in your free time.
Search with a click on popular channels or show the features tab.
See many popular business stories or news shows on the software.
Bookmark your favorite channels and shows that can be watched again with just one click.
Set a reminder for your favorite shows which will remind you that time.
Record your favorite shows that you can watch in your free time.
You can do the show 30 seconds forward or backward, according to yourself.
You can go to your previous channels in one tap and back again with a button.
Increase or decrease the quality of the video according to yourself.
See all the shows completely live.
Working of Airtel TV Software
In Airtel TV, users can take advantage of watching live TV, movies, TV shows as well as many other content. We must know that Airtel is providing more than 375 channels on the Airtel TV software, which is a way more than any DTH providers or cable TV provider as freebies.
Although, this huge number of channels are much more than any other software platform such as Jio TV and Vodafone Play. Airtel's tactical move made Airtel TV the strong competitor among online live TV streaming providers and DTH providers.
Characterstics of Airtel TV software
Before getting to know the features of Airtel TV, please let us know something important about this software. Almost everyone know that Airtel TV is a trustworthy platform, well there shouldn't be any doubt. By analyzing the public records, Airtel TV download live channels are been provided with free subscription.
Later on, Airtel has released many software which you may be fond of. Also, speaking of Airtel TV, you can use it for free with your monthly subscription, where you can watch almost all TV channels on your smartphone, you can watch this app in your language separately.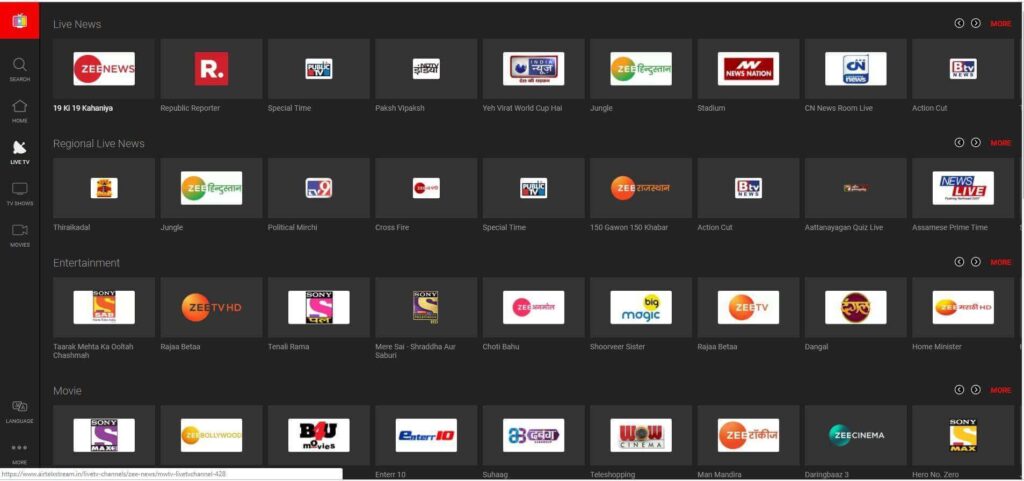 The new feature dark mode will be added to Airtel tv software free download for pc and Dark mode can be used in the latest update 5.8.0 version received by many users. In the information provided in the 'what's new' section on the update section given on the official site, it has been said that the performance has been improved with UI improvement, Dark Mode and Bug Fix in the new update.
If you have not yet received the Dark Mode feature, you can update it from the official Airtel website. As soon as you update the software, you will get a notification to try the dark mode feature. If you do not get the notification, then you can use it by going to Airtel digital tv plans settings.
Alternative
Jio TV Apk
Jio TV is a live TV software, which provides content in many languages. Only users can access Jio TV and it works on Android and iOS devices. According to the company, support will also be provided for desktop computers in this app.
The television and broadcasting platform, JioTV, have been awarded the award for IPTV Innovation at the World Communication Awards 2019 in a ceremony in London. The World Communication Awards, launched in 1999 by Total Telecom, honor the excellence of global telecom operators and successful innovators.
Comparison
Airtel TV and the Jio TV software, not only have channels for the channel, but there is also a big difference in the High Definition (HD) segment. The Airtel digital tv channel package list offers 375+ channels to its users, though still lagging behind Reliance Jio.
Comparing the JioTV and Airtel TV software, where JioTV has more channels in every language Hindi, Malayalam, Kannada, Telugu and Tamil.
The user interfaces of Airtel TV and JioTV are also quite different. While separate tabs are available for Airtel TV and JioTV, users have been given a single homepage in Airtel TV. Many content partners on both platforms are the same. While Airtel TV has partnered with Curiosity Stream and Hooq, JioTV has partnered with SunNXT and Disney + Hotstar.
Disclaimer:- getgadgets.in does not own this App/APK Or Sftware, neither developed nor Modified. We just providing the link already available on internet. getgadgets.in is in compliance with 17 U.S.C. * 512 and the Digital Millennium Copyright Act (DMCA). It is our policy to respond to any infringement notices and take appropriate actions. If your copyrighted material has been posted on the site and you want this material removed, Contact us.